Company Overview
The Spy Shop @ Investigative Tactics is one of the many services Investigative Tactics offers. We are a fully licensed and insured Investigation Agency, based in Naples, Florida. Our Spy Shop has many different covert camera options, and has also begun to offer GPS tracking options in locations where it is legal. Utilizing the products we sell allows you an option in addition to retaining us directly, and give you the ability to monitor your situation directly.
About Us
In 1989, Investigative Tactics' founder David Rich began working in Law Enforcement and later with Corrections in Massachusetts, and has since finished with a few years of service in Florida. In the beginning of 2007 he moved into the private sector as a Private Investigator and Case Manager with an established firm based in Naples, FL. Almost seven years later the time had come to open his own Investigative Agency, offering services to the Naples, Bonita Springs, Estero, Ft. Myers, Cape Coral and other southwest Florida areas, as well as the entire state of Florida and elsewhere.
While in the Law Enforcement and Corrections fields, our company owner gained experience as a Field Training Officer for two different agencies, a Gang Liaison Officer, a Florida Department of Law Enforcement (FDLE) Certified Instructor, an Inmate Disciplinary Investigator and an Inmate Disciplinary Hearing Officer. After moving into the private sector as a Licensed Florida Private Investigator, Investigative Tactics' founder became a 20th Judicial Circuit Certified Process Server, a Court Expert in Surveillance & Private Investigation, a Certified DrugWipe Instructor, and currently is one of the few Instructors for State of Florida required Private Investigator Intern course in Florida.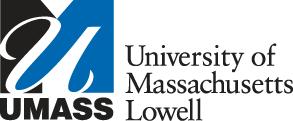 David holds a Masters Degree in The Administration of Criminal Justice from the University of Massachusetts, was UMass' Most Outstanding Graduate Student in Criminal Justice for 1994, a member of the Criminal Justice National Honor Society, graduated Cume Laude with a Bachelors of Science in Criminal Justice, and was awarded a scholarship while he worked as a Teaching Assistant for Dr. Larry Siegal at the UMass Criminal Justice Graduate School. In early 1995 David was awarded a Master's Degree; his Master's Thesis may found at the UMass Lowell's Library or read HERE.
Our company owner is also a National Rifle Association (NRA) Certified Instructor, offering the required course for multiple states' Concealed Weapon Permit (CWP/CCW), including Florida. This is offered through our sister company, Naples Gun School